Getting to Bald Head Island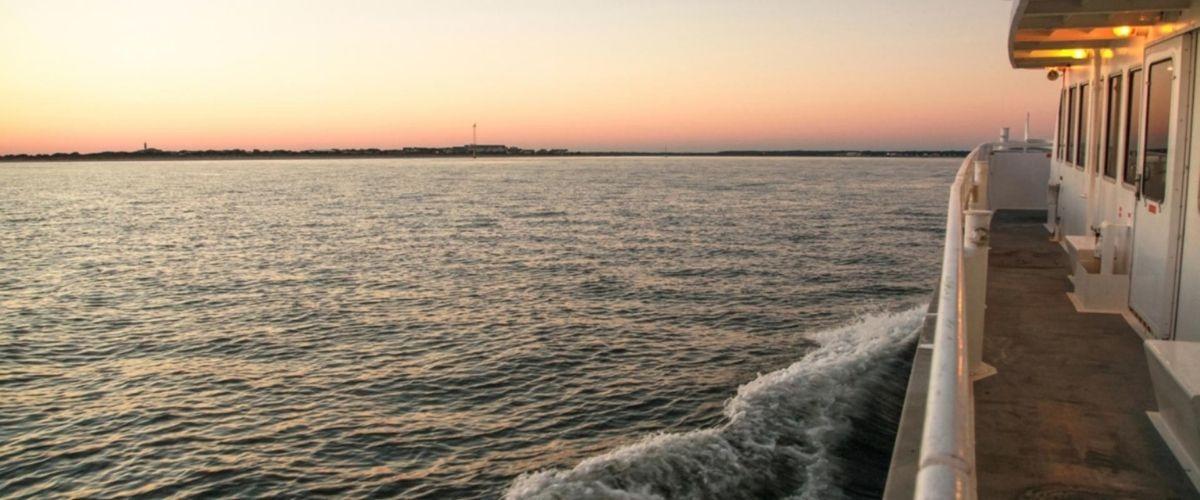 Getting to Bald Head Island
Bald Head Island can be found off the southeast coast of North Carolina where the Cape Fear River and Atlantic Ocean meet. The island is two miles off shore from the terminal at the Deep Point Marina in Southport, NC. The trip over from the mainland is just a short 20-minute ride on the Bald Head Island Ferry.
1301 Ferry Rd SE, Southport, NC 28461
Getting to the Ferry by Land
The terminal for the Bald Head Island Ferry is located in Southport at 1301 Ferry Road SE. The terminal is located roughly 30 miles south of Wilmington and 60 miles north of Myrtle Beach via Highway 17.
After making your way into Southport on Route 211 South, turn left onto East Moore Street, and then make a right at the roundabout onto Ferry Road. The entrance to the Deep Point Marina will be on your right in roughly a half mile. Once you arrive at the marina, follow the signs to arrive at the ferry terminal.
Getting to the Ferry by Air
Getting to the Island by Sea
For those taking their own boat to the island, the Bald Head Island Marina is a full-service marina that can accommodate vessels up to 100ft in length, with 7' draft at MLW.
The marina is located near buoy #13A and can be accessed via the waterway, ocean, or Cape Fear River. Monthly and daily boat slips are available at the marina. You can reach the dockmaster on VHF Channel 16, by phone at (910) 457-7380 or by email.
Once you arrive at the ferry landing on the island and have made your way off the ferry, follow the signs located around the landing guiding you to tram assignments or golf cart rentals. The ferry ticket price includes tram service, so if you're staying on the island overnight, you can make tram reservations to get you to your rental by calling (910) 457-5003 or by booking on the ferry website.
Once you receive your tram assignment, claim your baggage and bring it to your assigned tram, where it will then transport you to your rental accommodation.
If you're not staying on the island overnight, you can rent golf carts by the hour or by the day from the Cary Cart Company to explore the island. If you're staying on the island for more than just the day, chances are your rental will include the use of at least one golf cart, but it is a good idea to confirm this with your rental company in advance.